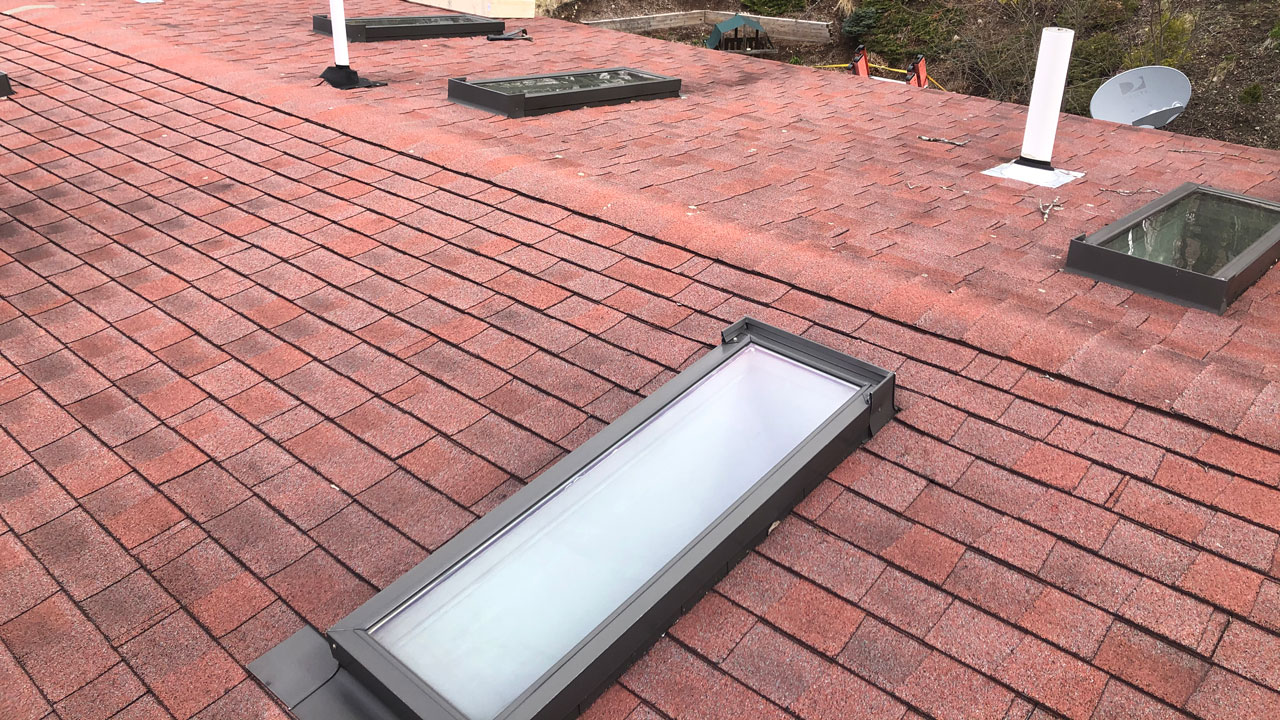 Wellesley Roof Repair
This is a Wellesley roof which leaked because the pitch of the roof was not sufficient for a shingled roof. We installed an EPDM rubber membrane and replaced all 5 skylights with curb mounted Velux skylights.
Roofing Services We Offer in Wellesley, MA 02482
The following is just a few of the services and solutions we offer. Call us today to find out how we can help protect your house against the damage of New England weather, winds and snow.
Roof Replacement
Few home improvement jobs are as enormous as replacing a whole roof; yet, it is an unavoidable annoyance that must be dealt with at some point in the future with any property. If the indications of aging on your roof are evident, or if you begin to detect visible indicators of damage, there is a strong possibility that routine repairs and maintenance will no longer be sufficient.
Roof Repair & Maintenance
Preventative maintenance reduces the severity of repair operations by reducing the need for them. It is possible to extend the life of your roof by repairing leaks and replacing damaged shingles. It is also possible to avoid having to repair your entire roof if you keep an eye out for small problems.
Synthetic Slate
Synthetic shingles are not only more aesthetically attractive than asphalt shingles, but they also have a longer lifespan and are more resistant to hail damage than asphalt shingles. It is also possible that synthetic slate roofing will increase the value of your property by enhancing the curb appeal of your home.